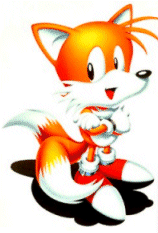 Happy 2004!



"From a distance, we all have enough, and no one is in need"


QuickQuote: "This 'telephone' has too many shortcomings to be seriously considered as a means of communication. The device is inherently of no value to us." -- Western Union internal memo, 1876


Fun

Jonathan

Site



This site looks best with





Jonathan Francis Sedore Kay
Sex: Male
Born: 23/09/82
Location: , ,
Nicknames: TReKiE, TReK, TReKSTeR
Grade: Graduated
School:
Favorite Color: Blue
Favorite Food: Pizza
Favorite Game: Hearts

Favorite Drink: !!
Favorite Apps: for and with Tails skin


Hey, welcome to my little home on the web. I'd like to thank the following people for their feedback and contribution to this site, , , , , , , , , and which whom I enlisted to help me =). As well the following music artists for keeping me busy while working late @ night, , , , , , , , , , , , and .

I'd also like to thank my parents for buying this domain for me and for keeping their DNS server up at least most of the month.

Enjoy!*

Yours truly,
(Signature here)
Jonathan Kay

* No relation to the .