Public Beta Available!

The IE6 Public beta is now available (Build 2462). You can DOWNLOAD IT NOW. The preview is able to install on Microsoft Windows 98, Microsoft Windows 98 Second Edition, Microsoft Windows Millennium Edition (Me), Microsoft Windows NT Workstation (SP6a or later), and Microsoft Windows 2000. Some new features of the browser will be: Explorer Bars, Support for Platform for Privacy Preferences (P3P) Standards, Virus Protection in e-mail, and other advanced features.
Welcome to the third iteration of the Channel IE. #IE6 is an IRC channel on EFNet devoted to the exploration, aid, and knowledge of Microsoft Internet Explorer. We have existed since 1996, and a great deal of people have visited and stayed in our channel. Please see our people for more info.

Thanks for supporting #IE6 and enjoy your stay!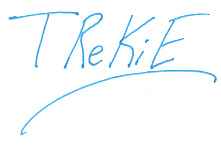 TReKiE
Founder of #IE4, #IE5, and #IE6